Welcome to Hebei Mutian Lifting Equipment Manufacturing Co., Ltd.


Product Detail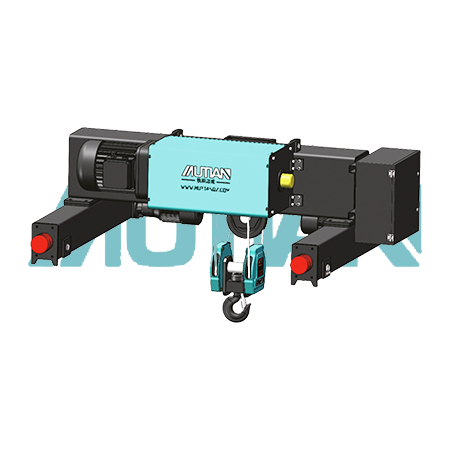 SHA7 double beam trolley
Welcome to contact us by phone:0086-0312-7969888
TAG :
Time:
2023-09-25
REQUEST A QUOTE
DETAILS
MUTIAN electric wire rope hoist complies with the national standard GB/T3811 "Crane Design Specification, refers to the European FEM standard, and is developed using the European FEM design standard. It has advanced concepts, beautiful appearance, and the transmission device is imported from Germany. The entire structure is compact and reasonable, and the operation is simple and convenient. Safe and efficient, in line with contemporary low-noise, energy-saving and environmental protection requirements. This series of electric hoists applies 13 patented technologies, operating frequency control design, small impact, precise positioning, intelligent and safe operation monitoring, and uses a recorder similar to an aircraft "black box" to provide uninterrupted Record crane working status information to prevent illegal operation of the crane; overall maintenance-free design, few wearing parts, easy maintenance, and the overall technical level has reached the advanced level of similar products at home and abroad.